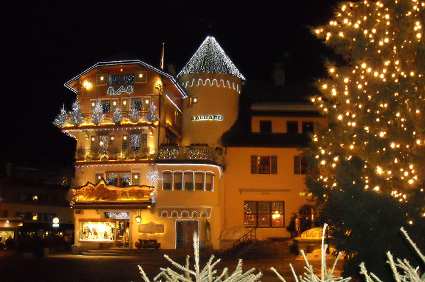 The town of Megeve
Learn to Ski with British Ski Technique Ski School
Ski Technique is a British ski school offering personal ski tuition for small groups and individuals in Megeve, France and the evasion Mont-blanc
range covering 445kms
- Our personal team of ski instructors offer tailor made ski lessons for small groups of friends and family, or one to one personal ski tuition.
- Our ski instructors are fully qualified British Alpine Snowsports instructors with full french equivalence and have ski lift priority.
- We offer children's skiing lessons and small groups of children from age 6 upwards.
- We are very flexible on meeting points, and where possible we will endeavour to begin and end lessons where you require.
- Whatever your skiing standard, be it complete beginner or expert, we deliver a safe and fun skiing environment to help promote your enjoyment of skiing, and also to enable you to get the most out of your holiday and time on the piste.
- Specialist ski tuition in bumps, freestyle, off-piste, carving and racing technique.
- We offer full day prices as well. For pricing information please click here.